SW Classics Logo T-Shirts, Hats & COVID Masks
So many of y'all are working on your classic trucks right now, passing the time during COVID by doing what you love. Though we've had to cancel several events due to safety issues, that hasn't stopped us from keeping a stock of your favorite truck parts and other items. If you want to come on down to the shop we're taking safety precautions to keep us all safe. We're also shipping items to your door, if you prefer that or live out of the area.
We just got a new supply of shirts, shop hats and COVID masks here at SW Classics. Get yours today by mail or come down to the shop. If you're looking for a SW Classics logo t-shirt, we can ship it to your door for $20, or it's $15 (less the $5 shipping) if you pick it up here. We've got M-L-XL and XXL. Check out the "In Memory of the Shop Truck" style below!
(To Order Call: 682-323-4812 )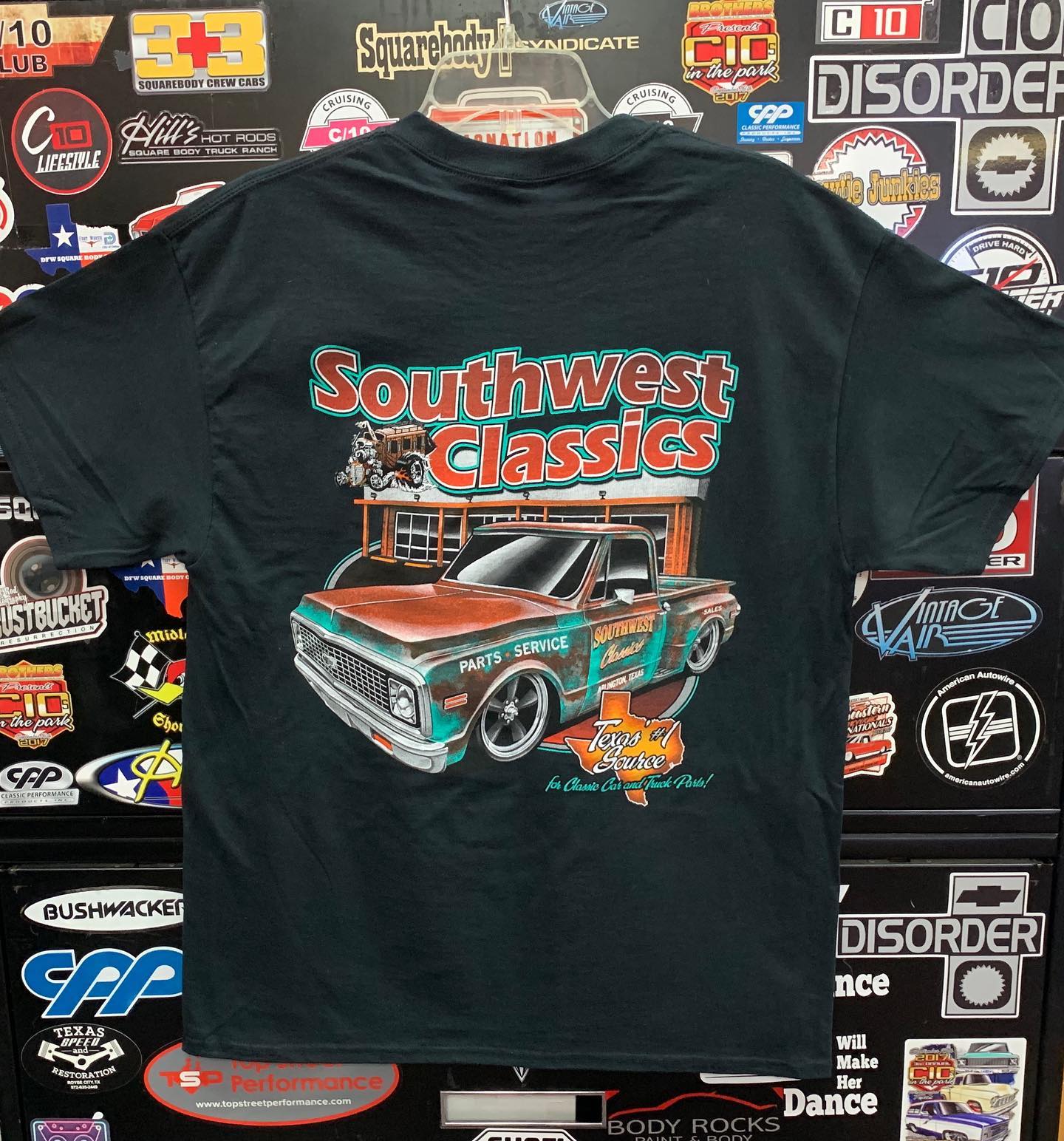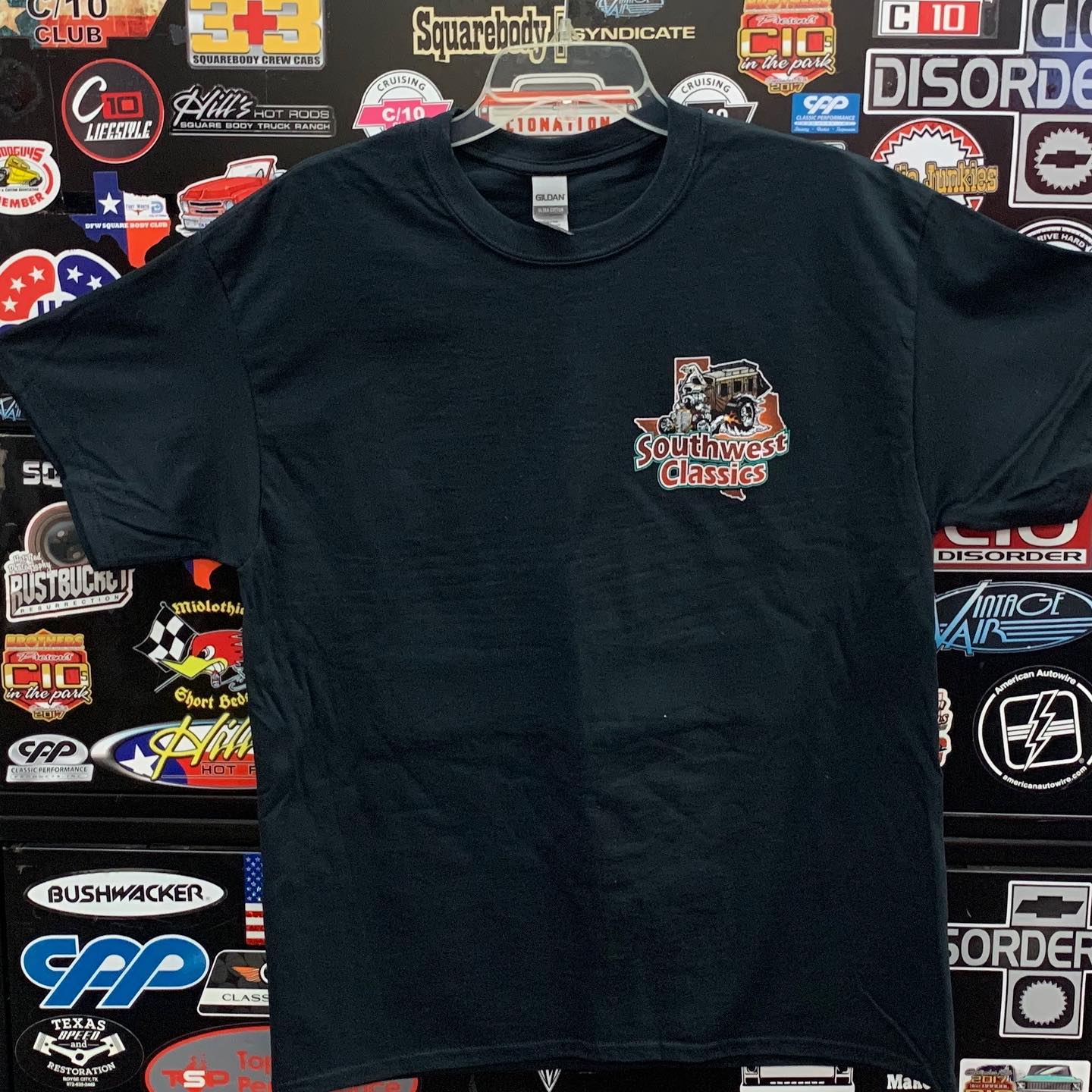 SW Classics shop hats are here too! The flat bills are going for $24 and the distressed one is $20. They're available in different sizes and we ship EVERYWHERE, so come on down to the shop or we can ship it to your door. If you notice the classic truck seat cover they're sitting on, we just got a supply of those in too and we're running a rainy day special. They're regularly $329, but you can buy yours today or any day in August for only $299! This cover fits factory bench seats from 69-72 trucks and will even work on your 67-68 truck with a tiny bit of modification. Call us today, they won't be in stock for long!
(To Order Call: 682-323-4812 )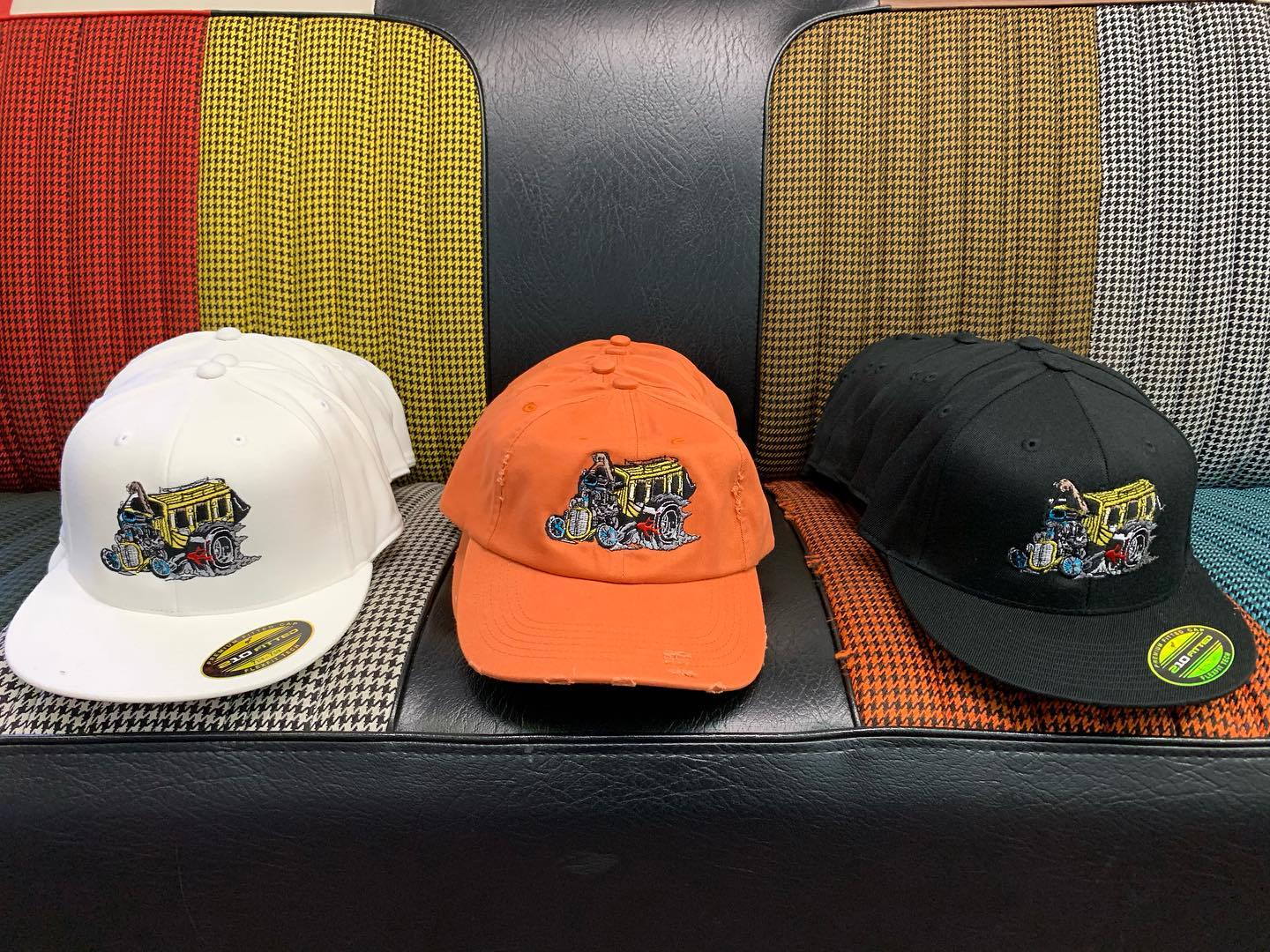 Looking for a quality COVID mask? Our SW Classics logo COVID mask is triple layered with a filter pocket, nose wire and adjustable elastic straps. These are just about the best masks around, get yours for $10 shipped.
(To Order Call: 682-323-4812 )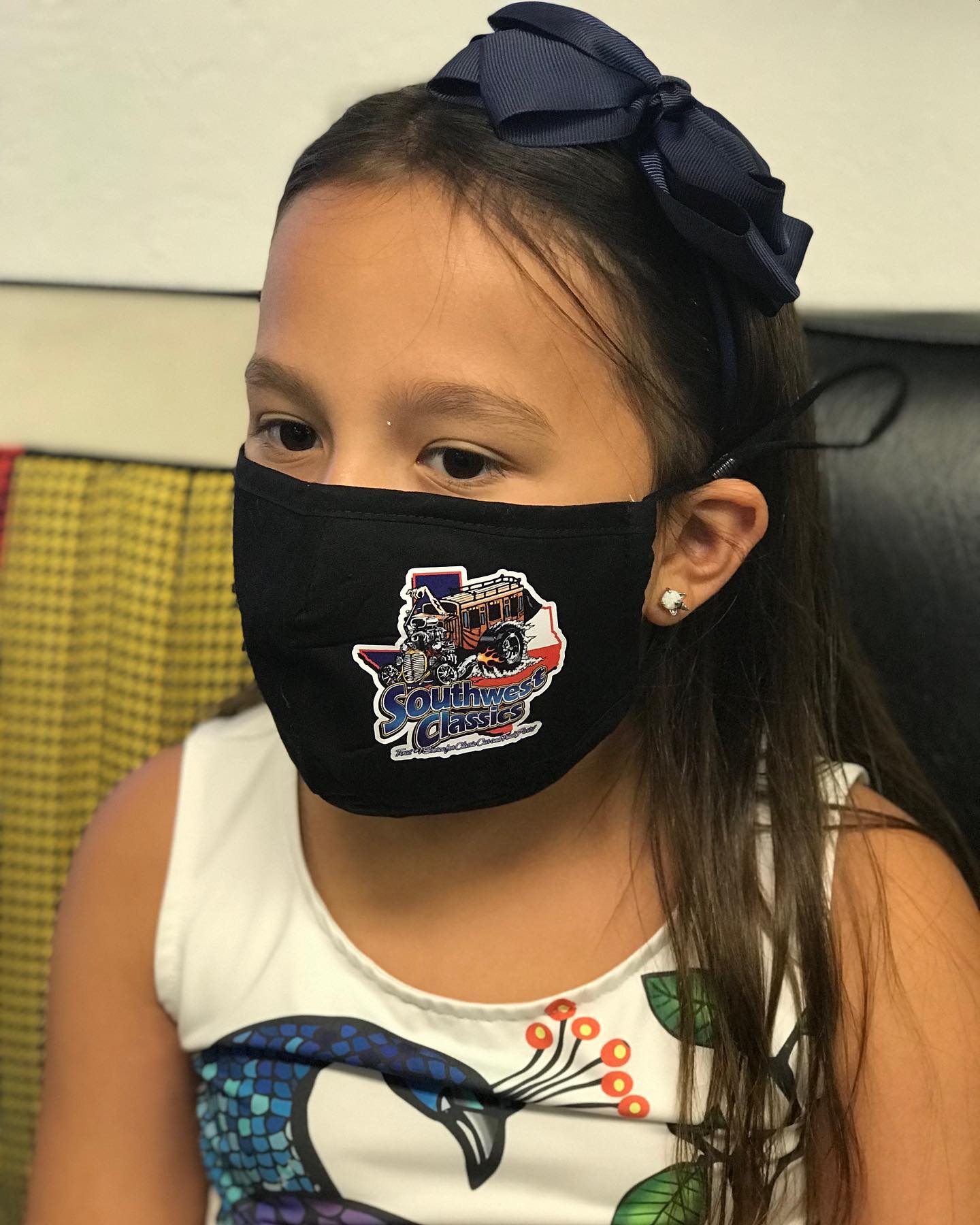 SW Classics - Staying Safe During COVID
During this time we're all trying to stay safe and we understand that some would rather stay home - we can ship just about anything to ya. But others like to get out of the house some and if you do we'd love to see ya. If you're thinking about coming down, we want to let you know that we wipe our counter after each sale, we're taking precautions. Safe space, y'all come on down. Let's be adorable and safe and kick this pandemic!